Geographic Information Systems
Project Consulting Services,® Inc.
Communicating Ideas & Solutions Through Data Visualization
Our growing team of GIS professionals provides comprehensive data management for the energy industry. Our efficient management, analysis, and communication of tabular and geospatial data provides dependable, measurable, and verifiable visual project insight for clients. Our projects have ranged from pig launchers to 700-mile pipeline systems.
Project Data Management
Centralizing Project Knowledge
We provide pre-project support by facilitating feasibility studies, risk analysis,route optimization, and cost estimates. Our custom tools and processes facilitate the storage, reporting, and organization of data for terrestrial, littoral, and offshore projects. We ensure that your data is clean, accurate, and traceable so resources are effectively utilized.
Clean, accurate and traceable data from pre-project assessment into operations.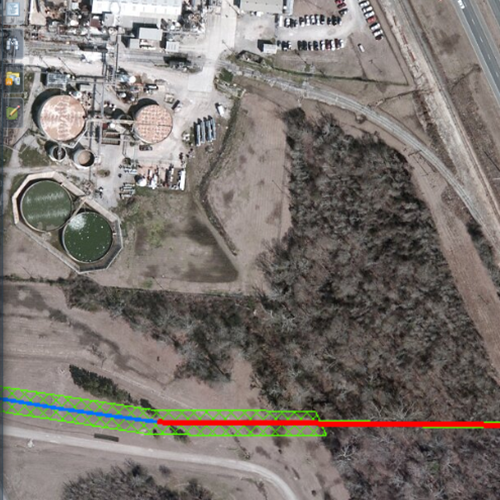 Route & Site Analysis
Keeping You on the Right Path
Our route analysis covers a broad range of factors and employs data from many sources. From roads to population density, geospatial data enables the project team to choose the best path for our client, the community, and the environment.
Providing the data needed to make intelligent decisions.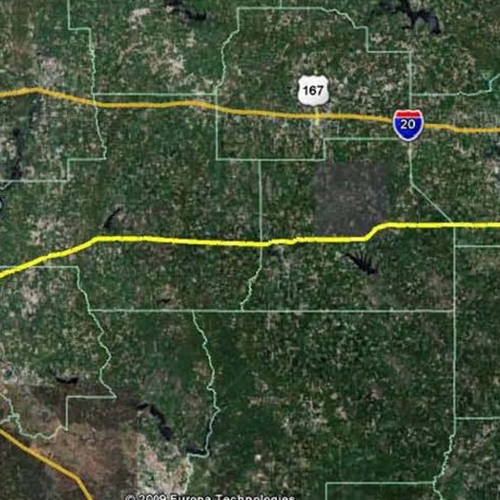 Survey Data Quality Assurance
Vertical Integration of Many Data Sources into 1 View.
Our GIS group has developed a data QA process to confirm that project data meets our clients' standards, permitting conditions, and government regulations. Our goal is to produce data that expedites solutions and provides operators with the information they need to manage the asset through its life cycle.
Civil | Environmental | Cultural | As-Built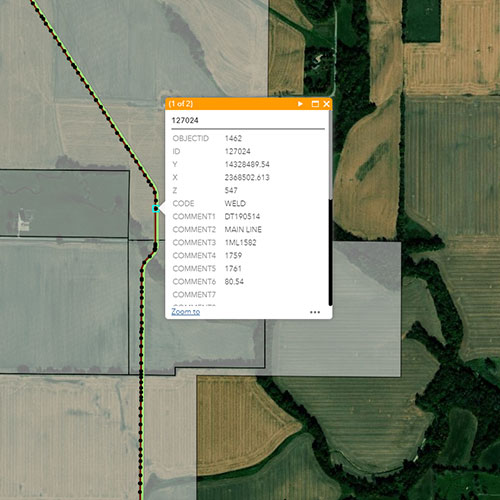 Construction Methodology & Material Design
Streamlined Process
Our custom process developed by PCS project managers, engineers, GIS analysts, and other experts. Implementing this methodology on a project can expedite the availability of material quantity estimates, the development of the bid package, and the production of alignment & profile sheets.
Mainline Valve Site Selection | Class Location & HCA Analysis (gas) | Pipe bend analysis | Buoyancy control Placement | Cathodic Protection (CP) Test Station Placement | Pipe Material Placement.
More Information
Contact Us
We would appreciate any opportunity to assist you, and to connect you with the right person at PCS ® to address your needs and answer any questions.
Request Info
Call Us
1-800-643-8306
Data-Driven Decisions from Pipeline & Facility Experts
Our extended team and custom solutions provide our clients with a critical resource for greenfield and brownfield projects.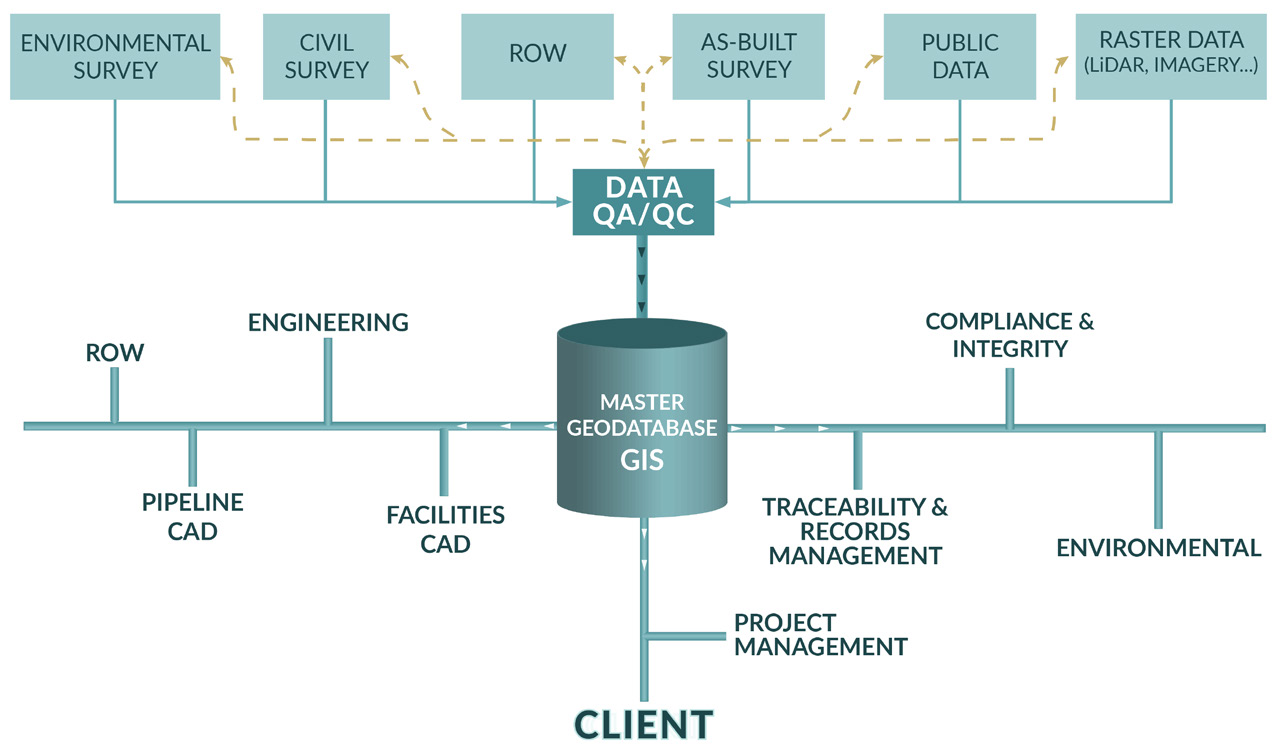 Custom Geoprocessing Tools
Through a close working relationship with internal groups, PCS GIS has developed a set of custom tools that collectively follow industry guidelines and engineering standards to produce a more sustainable and accurate product.
Management of Change
PCS has created a series of procedures for Management of Change (MOC), tailored to fit specific projects. Using GIS in MOC allows the project team to visualize how potential changes will affect the proposed centerline and nearby features.
Data Integration
Our tools connect and aggregate data to be utilized throughout other project disciplines and applications, including: project management, engineering, environmental, permitting, construction management, right-of-way (ROW),and compliance.
View GIS Gallery