Technical Business Consulting
Project Consulting Services,® Inc.
Global Portfolio
Our team has worked on the industry's leading edge and complex projects worldwide.
1000

's

Pipeline Miles Installed
Translating technical knowledge and operational experience into financial results.
The PCS Technical Business Consulting Group (TBC) utilizes our industry expertise to provide up to date technical insight into business and financial decisions.
The complexity of energy project development, operations, transactions, and related business activities demands an integrated approach. This includes financial and technical risk modeling, project due diligence, capital budgeting, and an assessment of regulatory and developmental environments. Our team is comprised of business and technical experts who help our clients to reach better informed financial decisions. We tailor solutions to a customer's specific needs, ranging from a limited due diligence assessment to more comprehensive operational and financial analysis.
TBC's team includes industry recognized experts, many of whom have held executive level roles at major energy companies. Our consultants have led offshore and onshore projects and operations on a global basis. Offshore projects have covered the spectrum of offshore development, spanning from concept selection through commissioning and operations. Onshore scopes have ranged from operations and large midstream transactions to pipeline and terminal development. Furthermore, many of our consultants have led the development of current industry regulations, standards & practices.
The TBC group can leverage the current real world experiences of its PCS colleagues in other divisions, resulting in more informed analysis and recommendations for our clients.
Representative Engagements
PCS' Technical Business Consulting Group has worked with numerous operators, private equity firms and others in critical projects, decision evaluations, mergers and acquisitions.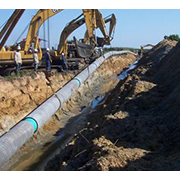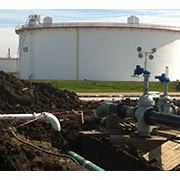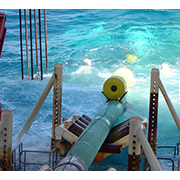 Oil & Gas Pipelines • Offshore Operations • Terminals • Facilities • Field Development
Expertise
Our success stems from utilizing technical expertise in a broad spectrum of subject disciplines to deliver critical analysis and advice to our clients, including:
Corporate Strategy
Feasibility & Planning
Risk & Liability Strategy
Construction Project Modeling
Technical & Financial Due Diligence
Asset Assessment
Analysis of Financial Projections
Technical & Regulatory Consulting
Transaction Project Management
FERC Permit Scheduling
Global Project Financial Modeling
More Information
Contact Us
We would appreciate any opportunity to assist you, and to connect you with the right person at PCS ® to address your needs and answer any questions.
Request Info
Call Us
1-800-643-8306