Project Profile
Project Consulting Services,® Inc.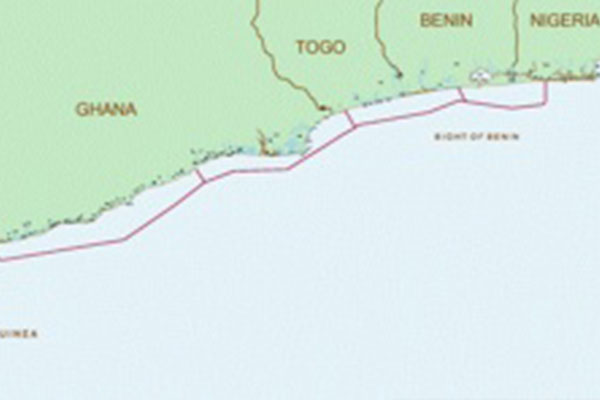 Details
Location:
Nigeria, Benin, Togo, Ghana
---
West African Gas Pipeline
Onshore/Offshore Gas Distribution Network Delivering Gas from Nigeria
OVERALL PROJECT SCOPE
This project consisted of the development of an onshore/offshore gas distribution network delivering gas from Nigeria to commercial customers in the neighboring countries of Benin, Togo, and Ghana. This project included the installation of a 57 km 30-inch onshore pipeline and onshore compression station in Nigeria, construction of a 579 km offshore pipeline distribution system, and installation of individual regulating and metering stations at each of the four gas receiving points in Cotonou (Benin), Lome (Togo), Tema (Ghana), and Takoradi (Ghana). The main offshore pipeline was an 20-inch pipe with smaller intermediate distribution spur pipelines sized between 8-inch and 18-inch. The lateral spur pipelines to each of the gas delivery points were tied into the main pipeline section by way of subsea tie-ins. Each landfall transition was horizontally drilled shore crossing.
PCS SCOPE OF WORK
Project Consulting Services®, Inc. (PCS) provided front-end engineering design and drafting services related to the offshore portion of the project. This included all pipelines, subsea tie-ins, and shore crossings. PCS also developed final route definition, managing and providing on-site inspection for all geophysical and geotechnical survey activities, reviewed project constructability issues, and developed detailed costs and schedules. Further, PCS developed risk assessment strategies, execution, contingency, testing and commissioning plans, assisted in all bid development and evaluation, coordinated all interface work between the onshore and offshore work, assisted in resolution of both HES issues and regulatory requirements, and provided input for EIA development.
More Information
Contact Us
We would appreciate any opportunity to assist you, and to connect you with the right person at PCS ® to address your needs and answer any questions.
Request Info
Call Us
1-800-643-8306