Project Profile
Project Consulting Services,® Inc.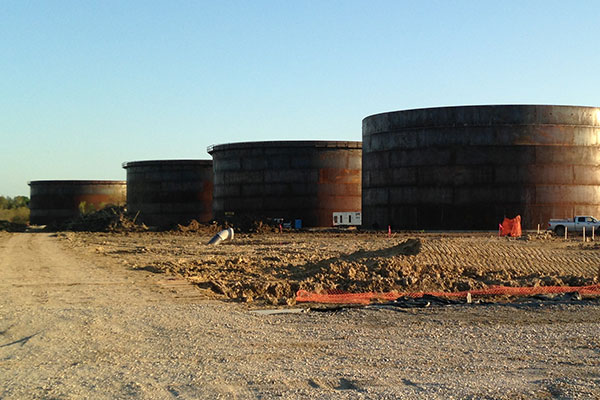 Pronghorn Terminal
3x 110,000 bbl Storage Tanks, Pipelines, Truck Loading & Rail Unloading
Crude oil import/export terminal, with project including dock upgrade and connection to rail unloading facility. Storage Tanks, Pipelines and Truck Loading Facilities.
PCS Scope of Services
Project Management
Project Cost
Project Schedule
Pipeline Design/Engineering
Facilities Mechanical Piping Design
Pipeline and Facilities Procurement/Supply Chain Management
Construction management (pipeline and facilities)
Construction inspection
Project document controls
Materials Traceability/CATS/Epilogue
GIS Support of Operations/Enterprise System Development
More Information
Contact Us
We would appreciate any opportunity to assist you, and to connect you with the right person at PCS ® to address your needs and answer any questions.
Request Info
Call Us
1-800-643-8306