Project Profile
Project Consulting Services,® Inc.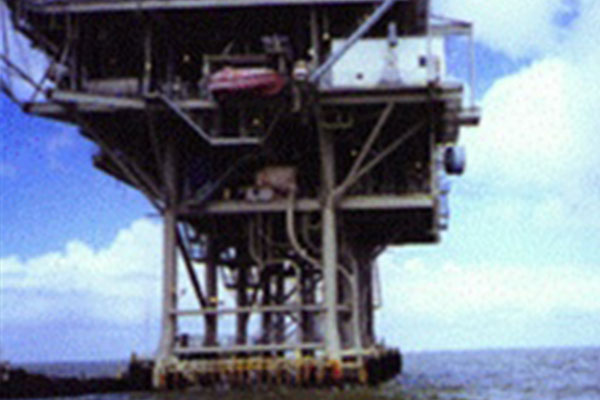 Details
Length:
Less Than 10 miles
Location:
Gulf of Mexico (GOM)
---
Mobile Bay Block 822 Flowlines & Utility Pipelines
MO Block 822 #6 Pipeline Project
The MO Block 822 #6 Pipeline Project involved Mobil's first coolerless sour wellhead facility in the Mobile Bay Area. A total of three pipelines were associated with the project, including a production flowline and two utility pipelines that extended between a minimal wellhead facility in Mobile Bay Block 822 to a production facility in Mobile Area Block 823. All of the pipelines were installed in water depths ranging from 40 to 50 feet.
The production flowline consisted of 6-inch CRA internally clad pipe approximately two miles in length. The flowline was designed to operate at 270° F and transports sour production fluids at a pressure of over 3000 psig. Subsea pipeline expansion boxes were installed near each production flowline riser. Pipeline expansion offsets were installed inside each expansion box to allow the pipeline to expand freely under the thermal loads expected during operation.
PCS SCOPE OF WORK
The design included pipeline routing, pipe sizing, thermal expansion analysis, upheaval buckling analysis, riser and riser clamp design, and expansion box design for the 6-inch production flowline and two utility pipelines. The design was put on fast track which allowed to order pipe and submit MMS permit applications within weeks of the project beginning.
PCS also designed subsea strain gauge monitoring system in Mobile Bay, including spreadsheet software to process strain data, and provided data interpretation and reporting services. The strain data allowed to verify that the pipeline was operating as designed and that the same design techniques could be employed on similar projects in the future. PCS also provided offshore construction specialists and inspectors to help coordinate and monitor the construction work during pipeline and riser installation.
More Information
Contact Us
We would appreciate any opportunity to assist you, and to connect you with the right person at PCS ® to address your needs and answer any questions.
Request Info
Call Us
1-800-643-8306