Project Profile
Project Consulting Services,® Inc.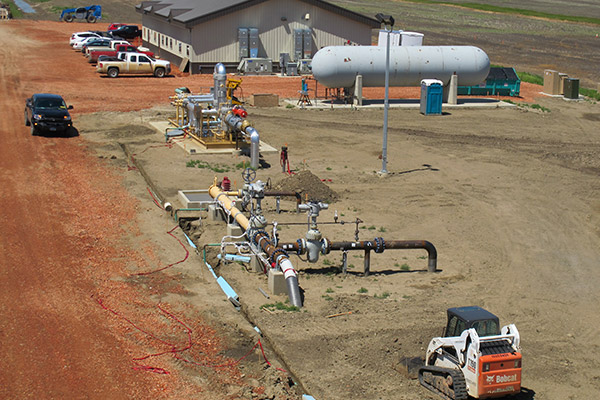 Details
Commodity:
Crude Oil & Condensate
Length:
27, 28.5 & 25.5 Miles
Eagle Ford South Crude Expansion
3 Lateral Crude Oil Pipelines up to 28 Miles in Length, with 7 Central Gathering Points (CGP)
This project consisted of 3 separate lateral pipelines with 7 central gathering stations. Each gathering station was equipped with a metering skid, scraper trap and control communication satellite equipment. Each lateral tied into a 24" main line at existing stations. Lateral #1 was made up of 27 miles of 8.625" and 10.75" line pipe with a capacity of 45,000 Bbls/Day. Lateral #2 was made up of 28.5 miles of 6.625" and 8.625" line pipe with a capacity of 34,000 Bbls/Day. Lateral #3 was made up of 25.5 miles of 6.625" line pipe with a capacity of 35,000 Bbls/Day.
System information
The Eagle Ford Crude Oil Pipeline System consists of approximately 175 miles transports crude oil and condensate for producers in South Texas. The system delivers crude to both the Three Rivers and Corpus Christi refineries and a marine transport terminal at Corpus Christi.
PCS Scope of Work
PCS provided comprehensive Project Management, Engineering, Construction Management, Traceability & Records Management and Inspection services for this project which entailed specific tasks such as route selection, engineering, drafting, horizontal directional drill (HDD) design, procurement management, construction management, material traceability utilizing our Traceability Records Management, project controls, scheduling, document controls and the development of as-built drawings and comprehensive data books.
More Information
Contact Us
We would appreciate any opportunity to assist you, and to connect you with the right person at PCS ® to address your needs and answer any questions.
Request Info
Call Us
1-800-643-8306