Project Profile
Project Consulting Services,® Inc.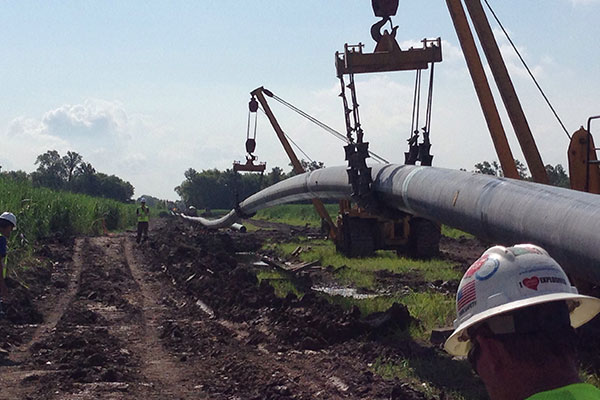 Aegis Pipeline System
270 Mile, 20"/16" Ethane Pipeline from Mont Belvieu, TX to Napoleonville, LA
PCS supplied Traceability & Records Management utilizing C.A.T.S.® and Epilogue® as well as Compliance & Integrity support including audit support on this 270 mile 20-inch and 16-inch pipeline system. Aegis Pipeline's purpose is to provide additional capacity to transport purity ethane from Mont Belvieu, Texas, to Napoleonville, Louisiana.
System information
The Aegis system is a 270-mile, 20-inch and 16-inch diameter pipeline originating at Mont Belvieu, Texas, transmitting more than 3 million barrels per day of natural gas liquids (NGL) supply pipeline capacity. Aegis is a part of an ethane header system capable of serving more than 20 petrochemical facilities along the Texas and Louisiana Gulf Coast.
PCS Scope of Work
On this project, PCS provided Traceability & Records Management and Compliance & Integrity services on the construction of the 270 mile pipeline.
More Information
Contact Us
We would appreciate any opportunity to assist you, and to connect you with the right person at PCS ® to address your needs and answer any questions.
Request Info
Call Us
1-800-643-8306