Project Profile
Project Consulting Services,® Inc.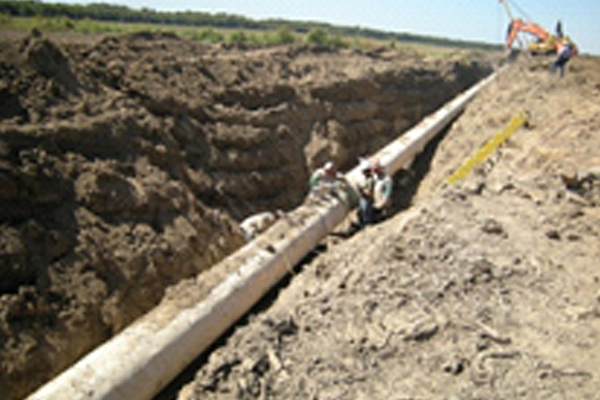 Details
Location:
Louisiana and Mississippi
---
Delta Express Pipeline
24" & 16" X80 Steel Pipeline with Mississippi River Crossing
The Delta Express Pipeline is a 78 mile, 24-inch O.D. CO2 transport line designed to carry 43,000 tonnes per day (~16,000,000 tonnes per annum). The line incorporates the use of high tensile strength X-80 grade steel. A PCS-led team developed a new welding process and procedure used in the construction of the system.
PCS Scope of Work
The PCS scope of work included route development, weld process development, HDD design, development of construction contracts, procurement, permitting, environmental, project controls, as-built drawings, data book compilation, and material traceability. This project required 26 HDDs, including crossings under the Mississippi and Yazoo Rivers
This project included over 26 HDD's including crossings of the Mississippi and Yazoo Rivers.
More Information
Contact Us
We would appreciate any opportunity to assist you, and to connect you with the right person at PCS ® to address your needs and answer any questions.
Request Info
Call Us
1-800-643-8306