PCS® Insights
Sharing Industry Knowledge, Lessons-Learned and Published Presentations
USACE CWA Permit Program Suspended
Water Quality Certification Rule Vacated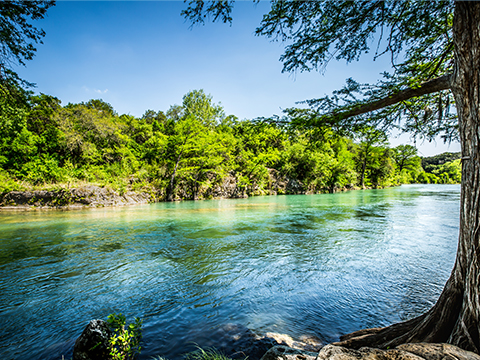 The Water Quality Certification's (WQC) 2020 Rule associated with the Clean Water Act, Section 401, which took effect September 11, 2020, has been vacated by the U.S. District Court for Northern California. As result of the decision, the U.S. Army Corps of Engineers Headquarters has notified districts to suspend the issuance of Section 404 permits that require a WQC. Until such time that new guidance is provided by Headquarters to the Districts, all pending approvals for work in waters of the United States is on-hold indefinitely creating gridlock in the federal permit process.
Executive Order No. 13868 (https://www.govinfo.gov/content/pkg/FR-2019-04-15/pdf/2019-07656.pdf) directed the EPA administrator to consult with the States, Tribes, and their executive departments and agencies responsible for Clean Water Act Section 401 (Water Quality Certification, WQC) reviews to determine that the review procedures ensure efficient and timely permit processing. This consultation process resulted in a final Clean Water Act WQC rule which took effect September 11, 2020 (2020 Rule).
Immediately, several States, Tribes, and environmental groups brought litigation seeking to vacate the 2020 Rule. Federal district courts in Pennsylvania and South Carolina remanded the 2020 Rule to EPA for reconsideration without vacatur; however, the U.S. District Court for Northern California did vacate the rule, over the objections of the Biden administration EPA which sought rule reconsideration while leaving the 2020 Rule in place. Because the WQC rules dating to 1971 and used by the EPA, States, and Tribes until 2020 were long-used the court reasoned that reversion to the 1971 Rule because of the 2020 Rule vacatur would not cause disruptions. Critical to the court's decision were Biden EPA court filings that it would not adopt the same or similar rules as the 2020 Rule.
For now, absent a speedy appeal overturning the district court's decision or Biden EPA completion of the 2020 Rule reconsideration and promulgation of a new WQC rule, this litigation and the Biden EPA's stated policy positions to the court have resulted in confusion and gridlock in the federal permit processes that authorize development in state waters.
---
---
Article Details
Author: Clay Bryant & Richard Leonhard

PCS® Metairie
More Information
Contact Us
We would appreciate any opportunity to assist you, and to connect you with the right person at PCS ® to address your needs and answer any questions.
Request Info
Call Us
1-800-643-8306