PCS® Insights
Sharing Industry Knowledge, Lessons-Learned and Published Presentations
Regulatory 101: Edition 3 - Real-World Application of Regulatory Framework
Understanding the regulatory component for a project is key for a successful execution.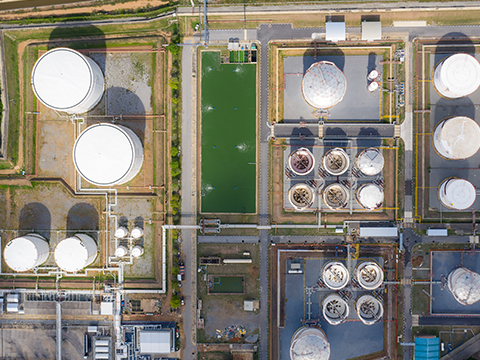 In concert with the strengths PCS has in planning, designing and managing projects, we will examine regulatory and environmental considerations and the effect they have on project timing and scheduling.
Route/Site Study & Critical Issues Analysis
Project Management/Construction
Abandonment/Decommissioning Permit Obligations
Route/Site Study and Critical Issues Analysis: Planning for Success
The first phase of a project is a route/site study and Critical Issues Analysis. This is the time to consider the way ecological features, environmental liabilities, cultural sites and administrative features may adversely impact the location/objective of the project and to provide alternatives to address these issues.
Ecological Features: Wetlands, Protected Habitats, and Threatened & Endangered Species Environmental Liabilities: Landfills, Disposal Sites and Brownfield Areas Cultural Sites: Historical, Cultural and Paleontology Locations Administrative Features: Roads, Railroads, Political Boundaries and existing Infrastructure
The project's accessibility, constructability and feasibility are also considered during the Critical Issues Analysis.
The Critical Issues Analysis yields the Permit Matrix and Regulatory Schedule. As a result, a Regulatory Risk Analysis can be completed to better understand and mitigate potential concerns early in the project which aids in schedule development. Ultimately it initiates the opportunity to develop an early Project Specific Regulatory Strategy.
Project Management/Construction: Avoiding Delays
Remaining on schedule and within budget is a priority for our projects. By committing to the following, permitting delays will be minimized.
Project-specific Regulatory Strategy: Each project has its own specific regulatory identity and challenges. A strategy to further the regulatory permitting process is advised following the Critical Issues Analysis and Risk Assessment.
Engage Project Team: This allows the project team to confirm preferred and most practical alignment and to prepare exhibits and evaluate alternatives to areas of concern. Engage Stakeholders: Coordinate with regulatory and commenting Agencies to eliminate any regulatory "surprises" during the permitting process. Complete Application: A complete and thorough application package will minimize permitting delays due to additional information requests and revision submittals. Of most importance, the Alternative Analysis should demonstrate that the preferred project footprint is the least damaging alternative available. If the preferred alternative is not the least damaging alternative, then the project proposal must be justified through constructability, land constraints, etc.
It is imperative that the project manager, client and regulatory specialist discuss a strategic approach to overcome hurdles that may arise during the permitting process. Good communication is key.
Abandonment/Decommissioning: Retiring Assets
All projects have a finite lifespan. Whether it is wear and tear, or marketplace forces, as the expression goes "all good things must come to an end". Decommissioning of pipelines and other facilities or sites presents unique regulatory concerns along with schedule and budget considerations.
As public interest in the environment increases, environmental regulations evolve, including those related to guidelines for pipeline and site abandonment or removal in all arenas of operations.
The US Army Corps of Engineers (USACE) and associated navigation districts recently began the process of channel deepening to accommodate today's larger transport vessels. As illustrated below, many pipelines that cross these navigation channels may need to be lowered, re-drilled to appropriate depths, or removed.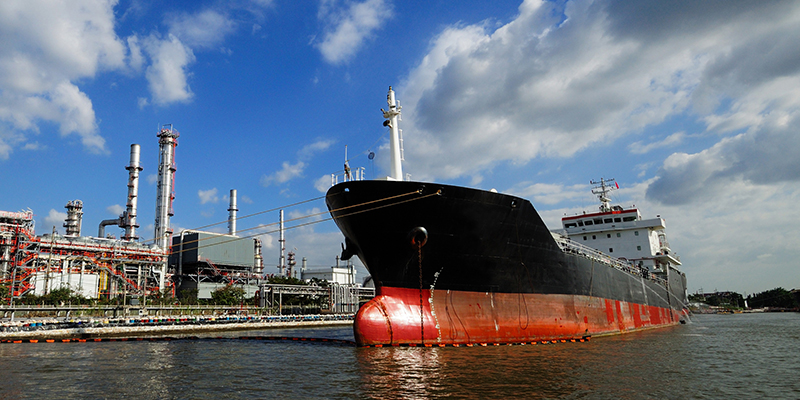 Evolution of ship size:
1950's 25' depth | 1970s' 35' depth | Present Day is now over 48' depth
Additionally, many of the coastal oil and gas states are now making a concerted effort to require the removal of decommissioned lines in lieu of abandonment in place. Coordination with the permitting agencies to address decommissioning options is encouraged and may, in fact, be necessary.
---
---
Article Details
Author: PCS Regulatory Team

PCS® Metairie
More Information
Contact Us
We would appreciate any opportunity to assist you, and to connect you with the right person at PCS ® to address your needs and answer any questions.
Request Info
Call Us
1-800-643-8306