PCS® Insights
Sharing Industry Knowledge, Lessons-Learned and Published Presentations
New Financial Security Requirements for Offshore Operators
New Regulations from BOEM in the OCS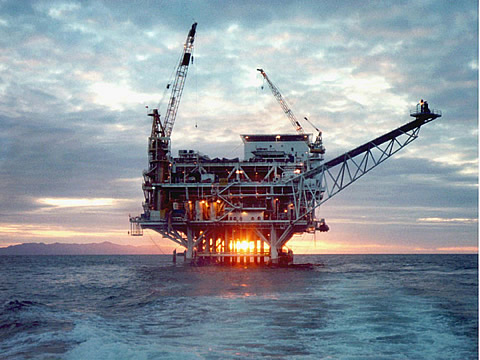 Since Kerr-McGee drilled the first well out of sight of land in 1947, the Ship Shoal Block 32 Field, oil and gas exploration and production has flourished in the Gulf of Mexico (GOM). As the search for hydrocarbons moved to deeper waters, expenses associated with both exploration and development of operations increased significantly. Fast forward 69 years to 2016 and imagine the large number of wells, platforms, pipelines and other infrastructures that are now in some phase of decommissioning.
New Bonding Requirements for the OCS
The Bureau of Ocean and Energy Management (BOEM) and the Bureau of Safety and Environmental Enforcement (BSEE) have made significant changes to their requirements for financial assurance and prevention programs for companies conducting operations in the Outer Continental Shelf (OCS), including the GOM. According to BOEM, this is being done to "protect the U.S .taxpayer from exposure to financial obligations and liabilities associated with OCS exploration and development." BOEM has updated its policies in three areas:
Self-insurance limits,
Additional security requirements and instruments to fulfill the requirements
Phasing in compliance and sole liabilities
BOEM will require 100% bonded coverage for decommissioning and other liabilities for every lease, Right of Way (ROW) and Right of Use and Easement (RUE) in which a company has ownership interest or for which it provides a guarantee. Industry Joint Operating Agreements (JOA) will need to reflect the new company financial security obligations as specified by BOEM. If a particular company cannot meet its financial security, BSEE/BOEM may shut in the associated facility(s) or if a ROW (DOI or DOT) holder cannot meet its bonding obligations, the pipeline may be shut in.
Bonding requirements for companies operating in federal waters will be based on their financial strength. To calculate the financial strength of a company operating in the OCS, BOEM issued a new Notice to Lessees (NTL), NTL No. 2016-N01, on July 14, 2016. This new method became effective on September 12, 2016, replacing outdated formulas previously used. Financial capacity, projected strength, business stability, reliability and record of compliance are the criteria used to determine a company's financial ability. Below is a reproduction of the NTL implementation schedule from a joint BOEM and BSEE workshop presentation.
NTL Implementation Schedule
To handle these matters in an expeditious fashion, the BOEM GOM Financial Office has increased its staff from 2 to 16. A financial analyst will be assigned to every case and becomes the company contact.
BSEE GOM has established a Decommissioning Support Section in the Regional Office to help manage its financial assurance and loss prevention program. The agency is working on a global update to the list of companies' facilities and decommissioning costs. The list includes all OCS facilities including wells for which the decommissioning activities have not been done or reported to BSEE as completed. This global update list will be used to determine the amount of financial security for all lease, ROW, and RUE holders in the OCS. The bonding amounts will increase for pipelines in fairways and sand resource areas since removal may be required when decommissioning.
Of note:
Pipeline permits will be conditioned in that construction cannot start until security bonding is provided. The BOEM website will be updated for bonding requirements and information.
Platform removal and site clearance bonds will be separated.
The bonding liability assessed will be cumulative.

Reporting facility status such as installed, abandoned, etc., (work done or not done) will be critical in updating bonding.

Lease Term pipelines will be associated with the originating lease or the terminating lease, if there is no originating lease.

On April 27, 2016, BSEE issued NTL 2016-N03, Reporting Requirements for Decommissioning Expenditures on the OCS, which provides guidance on the submission of certified decommissioning cost for wells, platforms, and site clearance.


What Should Offshore Operators Do?
Operators and pipeline owners should conduct a thorough review of their assets in the OCS to determine current and future liabilities. It is critical to maintain an accurate list so that only the appropriate assets will be used in the BSEE database for decommission cost. To see the decommissioning liability for a lease, ROW pipeline, or a RUE permit go to https://www.data.boem.gov/homepg/data_center/leasing/LeaseLiab/master.asp. The information on this site is updated daily.
If you should need assistance contact Alex Alvarado at 504.833.5321 or at aalvarado@projectconsulting.com.
---
---
Article Details
Author: Alex Alvarado
Senior Compliance and Integrity Specialist
PCS®
More Information
Contact Us
We would appreciate any opportunity to assist you, and to connect you with the right person at PCS ® to address your needs and answer any questions.
Request Info
Call Us
1-800-643-8306