PCS® Insights
Sharing Industry Knowledge, Lessons-Learned and Published Presentations
Gathering Operators, Have You Met PHMSA?
NPRM Proposes to Change Requirements for Currently Unregulated Onshore Natural Gas Gathering Systems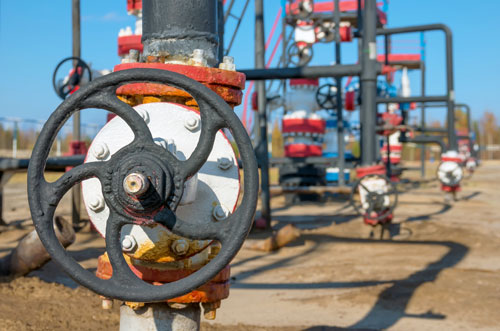 There's been some buzz in the upstream community around the latest Notice of Proposed Rulemaking (NPRM) by the Pipeline & Hazardous Materials Safety Administration (PHMSA), because new federal requirements for onshore natural gas gathering systems are looming. The rule is currently in the comment phase, and proposes changes in requirements and critical definitions that will impact upstream producers' operations.
The key components within the rule that will affect the upstream natural gas market are:
All onshore gathering systems will need to comply with 49 CFR 191 (reporting requirements)

New definition of gathering starting at point of measurement

All onshore gathering systems will need documentation of class location for gathering pipeline systems

All onshore gathering systems composed of 8" diameter or larger pipe will be required to implement some of same programs as transmission operators
Essentially, the rule will bring a significant number of onshore natural gas gathering pipelines further under the watch of PHMSA, that are not currently subject to the requirements of 49 CFR 192, Code of Federal Regulation, Transportation of Natural and Other Gas by Pipeline: Minimum Federal Safety Standards.
Systems Affected: All Onshore Natural Gas Gathering Systems
As currently presented, the rule will require all onshore natural gas gathering systems to maintain analysis of class location, as well as, updated mapping assets current with the new definition for the first point of measurement. Class location surveys review of population density and number of dwellings within ranges of the pipeline centerline to determine risk for public safety and operator requirements, which would be required within 180 days of rule taking effect.
Class Location Explained
Pipeline segments are classified from Class 1 to Class 4, based on the number of dwellings intended for human occupancy, or more densely populated areas, within 220 yards from pipe centerline. Class 1 poses the lowest risk to the public, while Class 4 poses the greatest risk. Class 3 and Class 4 require compliance with integrity management rules. The higher the class location, the greater the number of regulatory requirements for the operator to meet.
Class 1: 10 or Fewer Dwellings

Class 2: 11 - 45 Dwellings

Class 3: 46+ Dwellings or places of public assembly

Class 4: Buildings of 4 or more stories are prevalent
Reporting Requirements
All onshore natural gas gathering systems will need to comply with 49 CFR 191, which prescribes requirements for the reporting of incidents, safety-related conditions, and annual pipeline summary data by operators of gas pipeline facilities located in the United States or Puerto Rico. Reporting requirements include the following:
Operator Registration (OPID) and Change Notification

Annual Reports

Telephonic Notification and Incident Reports

Safety-related Conditions

NPMS Annual Filings
Important Note - Filing for an OPID through the PHMSA Portal Operator ID Assignment Request is not an instantaneous electronic assignment, and in our experience, can take anywhere from two days to three weeks to process. So, waiting until March 13th to apply is not recommended. The OPID request is through the online portal, but a blank form can be viewed here. PHMSA also provides more instructions here.
The Greatest Impact - 8" or Larger Diameter Pipeline Systems
Currently, Class 1 onshore gathering systems fall under the terms of "unregulated" pipelines, but this rule would add operating requirements of higher class pipelines to Class 1 segments with diameters of 8 inches or greater. The rule would impose regulation on these system operators to develop, implement and start executing the following operational procedures and programs to meet 49 CFR 192 requirements, within 24 months:
Damage Prevention Program

Public Awareness Program

MAOP Verification **

Signs & Markers

Leak Detection

Corrosion Control
These aren't one-time tasks; the federal requirements mandate these programs and operating procedures are utilized, records are maintained, and continually improved.
** One significant criteria for the expansion of the rule is the determination and verification of §192.619 maximum allowable operating pressure (MAOP). As a result, hydrostatic testing may be required on any segment of an onshore gathering system where the operator cannot provide documentation to support MAOP.
Cost Implications
Capital Expenditures
The proposed rule would initially require operators to execute a jurisdictional analysis, class location survey, and potentially update system maps for all onshore gas gathering systems. The systems that fall under the 8" or greater diameter category would incur costs to develop and implement these programs, which include: leak detection systems installation, software and licensing, and hiring or contracting subject matter expertise.
Operational Expenditures
For Class 1 systems that are less than 8" in diameter, the OPEX costs should be limited. However, running and managing the systems and outsourcing or hiring personnel to meet the new rule could run anywhere from $50,000 to over $100,000 per annum on an onshore gathering operation.
---
Potential for Divestment
This is speculative, but the new requirements may motivate exploration and production (E&P) organizations to sell onshore gathering systems. Divestment would likely be driven by increased operating costs and expanded regulation / liability on their operations.
"OPEX costs for onshore gas gathering systems will be rising from this rule, paired with highly leveraged producers or low production growth, which could lead to an aggressive M&A market with the divestment of these gathering systems."
- Robert Knanishu | PCS ®, Transaction Services & Compliance Lead
---
How to Manage New Requirements
The first step is to gather your systems' maps, schematics, .kmz files, shapefiles, etc. for class location analysis. Maps will need to be updated to reflect the new terms of gathering start and end points. These analyses will determine the path forward; if systems are identified as Class 1 and less than 8", it will be a somewhat simple road to establish compliance.
If you find that your system will fall within Class 1 and 8" or greater, or Class 2 - 4 definitions, we suggest you prepare your maps and project data, then connect with some discipline experts in compliance with 49 CFR 191 & 192. They will help you determine the scope of implementation and the options for outsourcing or developing these programs.
---
---
Article Details
Author: Robert Knanishu
Subject Matter Expert
PCS® Chicago
More Information
Contact Us
We would appreciate any opportunity to assist you, and to connect you with the right person at PCS ® to address your needs and answer any questions.
Request Info
Call Us
1-800-643-8306