PCS® Insights
Sharing Industry Knowledge, Lessons-Learned and Published Presentations
Corps of Engineers Nationwide Permits Updates
Nationwide Permits Frequently Used for Midstream & Upstream Projects.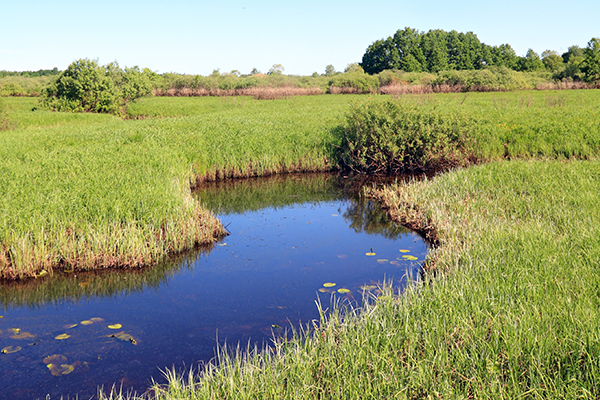 The COE has published the anticipated updates to the Nationwide Permits (NWP) set to expire March 18, 2017. The 2017 NWP updates were published June 1, 2016. The 60-day public comment period ends August 1, 2016.
Why does it matter?
A Nationwide Permit (NWP) is a general permit that authorizes activities under Section 404(e) of the Clean Water Act (CWA) and Section 10 of the Rivers and Harbors Act (RHA) of 1899 administered by Corps of Engineers across the country. The NWPs are used to authorize a wide variety of activities from installation of utility lines and road crossings to wetland and stream restoration. Each district command can additionally impose regional conditions to the NWPs to address wetlands and waterways issues specific to their region.
The Corps proposes to reissue all the existing 50 NWPs. Minor contextual modifications are proposed to 18 of the existing NWPs. These include NWPs 3, 12, 13, 14, 19, 33 and 39 frequently used by companies for upstream and midstream projects. Two new NWPs are proposed, NWP-A and NWP-B. One new general condition is also being proposed. Additionally, the Corps has developed a standard form for PCNs. There will be a separate Federal Register notice seeking comment on the NWP standard PCN form. Of particular note is the proposed change in the definition of Ordinary High Water Mark in the NWPs so that it is consistent with the 2015 revisions to the definition of "waters of the United States" as published in the June 29, 2015 Federal Register. Currently, the U.S. Court of Appeals for the Sixth Circuit has issued a stay upon the new wetlands definition rule. The stay, and an adverse ruling regarding the wetland definition, should preclude a change in the OHWM definition in the NWPs.
The Corps Galveston District published a public notice June 7, 2016 for the proposed regional conditions for the State of Texas. The comment period related to the regional conditions closes July, 22, 2016. There are many modifications proposed to the regional conditions including limits to construction activities to set back areas along the Sabine Neches Waterway and the Gulf Intercoastal Waterway.
Links for more information:
---
For more information on the proposed reissuance of the 2017 NWPs or the draft regional conditions for the
State of Texas
please contact Robert Ganczak at rganczak@projectconsulting.com or (713) 407-2480.
Contribution from Michael Franks (Environmental Specialist) and Clay Bryant (Senior Environmental Specialist), with the PCS Regulatory Permitting & Environmental Services Group.
---
Article Details
Author: Robert Ganczak
Senior Environmental Specialist
PCS® Houston, TX
More Information
Contact Us
We would appreciate any opportunity to assist you, and to connect you with the right person at PCS ® to address your needs and answer any questions.
Request Info
Call Us
1-800-643-8306