PCS® Insights
Sharing Industry Knowledge, Lessons-Learned and Published Presentations
BOEM Final Air Rules Scale Back Burdensome Proposed Rules from 2016
Minor modifications to the existing rules that will facilitate timely approvals.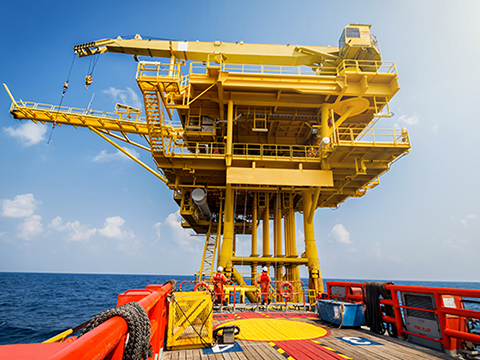 On June 5, 2020, the Bureau of Ocean Energy Management (BOEM) published a final rule amending the air quality rules for the federal waters of the Central and Western Gulf of Mexico (GOM). These rules finalized the proposed air quality rule published on April 5, 2016. The final rules are minor modifications to the existing rules but are significant because the final rules will facilitate timely approvals of BOEM projects while ensuring compliance with the Clean Air Act and protection of the environment.
Summary of Changes:
A new term was added, Emission Exemption Threshold (EET), and is a renaming of the former Emission Exemption (E) amount that is calculated using the formulas in the rule (e.g., Section 550.303(d) Exemption Formulas).
Modifies and adds definitions regarding criteria air pollutants, Volatile Organic Compounds (VOC), attainment areas, non-attainment areas, Best Available Control Technology (BACT) and Emission Exemption Threshold (EET).
Specifies that the rules only apply to criteria air pollutants and VOCs. Hazardous air pollutants and greenhouse gases are not a part of the rule.
Adds Particulate Matter (PM) less than 2.5 microns diameter and PM less than 10 microns diameter as criteria pollutants and retains Total Suspended Particulates (TSP) as a pollutant for the EET equations. PM2.5 and PM10 are subsets of TSP.
Adds lead (Pb) and ammonia (NH3) as criteria pollutants calculated in the Air Quality Spreadsheets. No EET specified for Pb or NH3 emissions at this time.
Adds a Significance Level (SL) Table for criteria air pollutant concentrations. The SL values are used to determine if modeling results indicate that the air pollutant concentration significantly affects the air quality of an onshore area.
No changes were made to the equations or coefficients used to calculate the EET for each criteria air pollutant.
Support vessels are not included in EET calculation for determining if a project meets the exemption threshold. The operator still must include separate emission calculations for support vessels. (see note below).
States that EETs may change in the future based on ongoing air quality studies that BOEM is conducting.
Exclusion of Support Vessels from EET Calculation
For the new rule, support vessels (e.g., crew, supply, anchor handling, etc.) are not treated as facility emissions; therefore, support vessels are not included in the EET calculations.

The exception to this is that emission from vessels that are temporarily connected to the seabed or a facility will be treated as facility emissions.
The draft Air Quality Spreadsheets still calculate emissions from support vessels, but, as already noted, these emissions will not be counted toward the EET.
Air Quality Calculation Spreadsheets
As a part of the rule, BOEM is modifying the Air Quality Spreadsheets (aka, AQR spreadsheets) as required for Plan documents. These spreadsheets are a part of the following forms:
BOEM-0138 used for Exploration Plans (EPs)
BOEM-0139 used for Development Operations Coordination Document (DOCDs) and Development and Production Plans (DPPs)
The public and affected companies are urged to comment on the draft AQR spreadsheets. Copies of the draft AQR spreadsheet forms can be found at: https://www.boem.gov/overview-air-quality-regulations
Any interested party may submit comments on the AQR spreadsheets to the following:
Email: OIRA_Submission@omb.eop.gov
Also send a copy of comments to the Information Collections Clearance Officer, Office of Policy, Regulation, and Analysis; Bureau of Ocean Energy Management; U.S. Department of the
Interior; VAM–BOEM DIR; 45600 Woodland Road, Sterling, VA 20166; or by email to anna.atkinson@boem.gov.
Reference "Air Quality Control, Reporting, and Compliance (Final Rulemaking)" in your comments.
---
Link to final BOEM air rules: https://www.federalregister.gov/documents/2020/06/05/2020-11573/air-quality-control-reporting-and-compliance
---
Article Details
Author: Brian Boyer & Richard Leonhard

PCS® Metairie
More Information
Contact Us
We would appreciate any opportunity to assist you, and to connect you with the right person at PCS ® to address your needs and answer any questions.
Request Info
Call Us
1-800-643-8306