PCS® Insights
Sharing Industry Knowledge, Lessons-Learned and Published Presentations
2021 BOEM Gulf of Mexico Emission Inventory
BOEM is introducing a new online system to report emissions called OCS AQS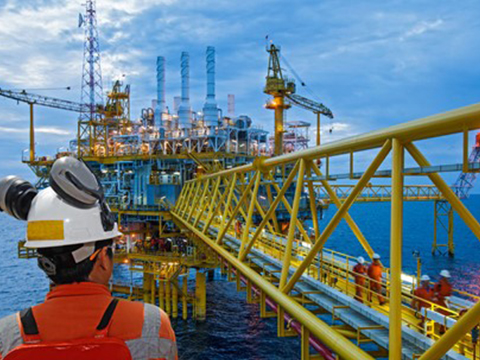 The reason for the emission inventory is to demonstrate that BOEM regulated operations are complying with the OCS Lands Act – which includes compliance with the Clean Air Act.
For 2021, BOEM is introducing a new online system to report emissions called OCS AQS which replaces the older GOADS reporting database system.
General information for the 2021 OCS Emissions Inventory can be found at: 2021-OCS-Emissions-Inventory.
The data required to be reported is similar to the data required by the past GOADS reporting required since year 2000. This data includes:
Descriptive data (emission source ID, make, model, capacity, stack parameters, etc.).
Activity data (runtime, fuel used, vent/flare volumes, throughputs, etc.) summarized for each month
Data required for all months that the company was the operator of record.
New features in OCS AQS that were not in past GOADS reporting include:
Drilling rigs, when connected to the seafloor or a platform are required to report emissions.
Construction support vessels connected to a platform are required to report emissions. See OCS AQS FAQs document online for listing.
The OCS AQS user will use the OCS AQS online system to calculate emissions based on the descriptive and activity data input.
Online submittal of descriptive, activity and facility emissions data.
Importing and exporting of facility emissions sources and activity data.
Online mapping tool.
Accessing OCS AQS
For detailed instructions go to Instruction for Accessing OCS AQS: https://www.boem.gov/2021-OCS-Emissions-Inventory.
Operators will be sent an email invitation. If an operator does not get an invitation, then they can request one by sending an email request to: mailto:ocs.aqs_support@weblakes.com. This email will be based on the previous contact used for GOADS 2017. This will establish the Designated Operator contact.
The basic instructions are:
Designated Operator will create an account with login.gov.
After creating login.gov account go to https://www.ocsaqs.doi.gov/ to log in to OCS AQS site.
Operators may have to contact the site administrator at ocs.aqs_support@weblakes.com to get account setup and access.
The Designated Operator must request accounts for their consultants.
---
AQS OCS Reporting Period
January 1 – December 31, 2021
AQS OCS 2017 Submittal Due Date
April 22, 2022
---
Article Details
Author:
Brian Boyer & Richard Leonhard

PCS® Corporate Office - Metairie, LA
More Information
Contact Us
We would appreciate any opportunity to assist you, and to connect you with the right person at PCS ® to address your needs and answer any questions.
Request Info
Call Us
1-800-643-8306